ITS BENDA s.r.o. it provides engineering services in the areas of:
Equipment steel works, rolling mills, equipment for the steel center plate and processors, equipment for material handling.
Lines and equipment for rewinding, longitudinal and transverse cutting sheet metal, packing lines boards sheets and coils.

Lines and equipment for surface treatment of metal sheets and wires (degreasing, pickling, galvanizing, oiling)

Single-purpose machines and lines for the production of steel profiles.

Industrial manipulators for piece goods (drive electrical, hydraulic or pneumatic)

Transport and handling, and systems for use in difficult working conditions.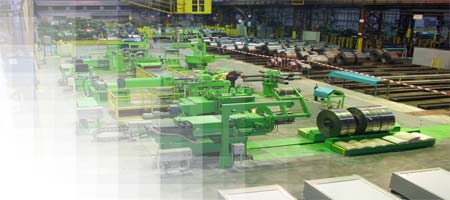 Single-purpose machines to customer requirements

Purpose machines with high automation production lines. (automotive industry, electronics, light engineering)
Single automated production and assembly lines.